Class Reunion Events
BOTHELL & INGLEMOOR HIGH SCHOOLS
In Memory
James Lee Ackerman (Aka. Jeremy Lyons)
December 29, 1948 Los Angeles - April 30, 2003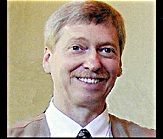 Jeremy Z. M. LYONS December 29, 1948 - April 30, 2003 Musician, brother, uncle, son, friend, teacher and extraordinarily inspired human being, Jehremy passed away at age 54 on April 30th, after a brave and determined effort to survive. A talented musician, composer and teacher of piano and woodwinds, Jehremy's gentle and loving spirit will be dearly missed by his family and friends, but especially his students for whom he cared deeply and to whom he enthusiastically imparted his passion for music. A Memorial Service will be held on Monday, May 12th at 7 p.m. at the Inglewood Presbyterian Church, 7718 N.E. 141st St., Bothell, WA. 98011 (425) 823-9334. Donations in Jeremy's name may be made to Evergreen Hospice Services, 12822 124th Lane N.E., Kirkland, WA. 98034.
Published in The Seattle Times on May 7, 2003 - See more at: http://www.legacy.com/obituaries/seattletimes/obituary.aspx?pid=992666#sthash.gS5Qihf1.dpuf
Teacher Jeremy Lyons had infectious love of music
Seattle Times staff reporter
It wasn't until Jeremy Lyons was very, very sick that Bev Peppard understood a secret about him.
When word went out that the Kirkland music teacher didn't have much time left, people began calling Peppard, wanting to visit with Mr. Lyons. Peppard, who had been a close friend for the past 12 years, was serving as gatekeeper, because he was very weak and didn't have much energy.
She explained that when people called. But invariably, each one gave her a similar response: "Oh, I understand he can't see everyone, but this is a special case."
"He made them all feel they were very special," Peppard recalled of Mr. Lyons, 54, who died April 30 after struggling with cancer for about a year. "He just had that effect on people."
Born in California on Dec. 29, 1948, Mr. Lyons traveled through several states with his family, and later, with various rock bands. After graduating from Washington State University with a degree in music, for the next two decades he played saxophone and keyboard for various bands, including Crown, which played in local clubs.
He took his music seriously, playing, writing and performing in the '70s and '80s. "He was passionate about it," Peppard said. While he attended graduate school at WSU, he wrote a "Bach/Rock" symphony, which was performed by the Seattle Symphony Orchestra with Alpha Centuria Quadrant, his band at the time.
The Symphony's conductor was conspicuously absent, leaving the direction of what he called the "shotgun wedding" of classical and rock to the associate conductor. And the reviews, including one by this newspaper, were bad. But when Peppard was going over his papers with Mr. Lyons, she found he had kept the frayed, yellowed clippings. Asked why he would keep such uncomplimentary reviews, he responded that his philosophy was that "some review is better than no review."
He also wrote many songs, none of which was published, to his great disappointment.
In the '70s, he changed his birth name — James Ackerman — to one he considered to be more stage-friendly: Jehremy Zachariah Mario Lyons. Later, he dropped the "h," but not the name.
In his 40s, he realized he wasn't going to be a successful rock musician and began teaching students to play the piano, woodwinds and reed instruments. Over the next 15 years, his infectious love of music and gentle, kind nature earned him the respect and affection of legions of students, both children and adults.
Peppard met Mr. Lyons about 12 years ago at a school musical event, when the parent of one of her children pointed out the tall, slim man with the long blond hair. "He is just so wonderful," the woman gushed. "He just inspires the kids; they just love him."
Peppard hired him to teach her own three children and later took lessons from him herself. And she found that everything she'd heard was true.
"The kids adored him," Peppard recalled. "He was the kindest person."
With his formal training in classical music and his experience and interest in rock, he appreciated all types of music and was very encouraging to his students, Peppard said.
"Some teachers can be very demanding and difficult," she said, recalling that Mr. Lyons had told her about one of his own teachers, who would slap his hands when he made a mistake.
As a result, he didn't impose his choices of music on his students, but let them find their own tastes, and helped them compose music as well.
"It excited him to get kids going in music," said his brother Jay Ackerman. "He had a special way of teaching."
Besides Ackerman, Mr. Lyons is survived by another brother, John Ackerman of Monroe, and his mother, Jane Deusser of Indianapolis, Ind.
A memorial service will be held Monday at 7 p.m. at the Inglewood Presbyterian Church, 7718 N.E. 141st St., in Bothell. Donations in Mr. Lyons' name may be made to Evergreen Hospice Services, 12822 124th Lane N.E., Kirkland, WA 98034.