Class Reunion Events
BOTHELL & INGLEMOOR HIGH SCHOOLS
In Memory
Lonnie French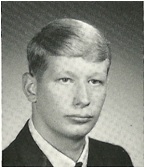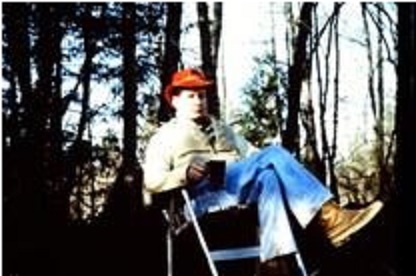 Lonnie Lee French passed away on May 10, 2012 peacefully in his sleep at home at the age of 64. He was born in Seattle, March 12, 1948 to Clifford French and Mary Belle Rice both who precede him in death. He was raised in Bothell, next door to his Grandparents farm, which was a stabilizing force in his early years. Having worked at an early age, Lonnie's work ethic came from his father, having a paper route and later becoming a master of chocolate malt mixology at The Ranch Drive In. As a young boy, he was an active boy scout, baseball player, tree climber, animal lover, political sign relocation specialist, watermelon bowler, scooter enthusiast, diehard Mustang man, Kuntz crash test dummy, matchmaker, and pea despiser. One of his favorite pastimes was to ride his bicycle from Bothell to Duvall to campout at "The Farm". As a senior in high school Lonnie also placed 2nd in state for his gymnastic abilities.

Lonnie met his wife, Vicki Talbot, in math class in 1965. She was 16 and he was 17. No book, pencil, or paper ever joined Lonnie in class. This studying procedure, Vicki was curious about. Little did she know it that they would "wing it" for 44 years. Lonnie always told his daughters it was love at first site. Despite the distraction, he learned something in math class because he later built a pretty fabulous, solid, level, and straightly built 3000 square foot Victorian farmhouse in his 30's at "The Farm" in Duvall. They courted the remaining years at high school and while Vicki was in college until their marriage later in 1968.

After high school graduation in 1966 Lonnie attended the Washington State University after a summer of working in a cannery in Alaska. He then enlisted in the United States Coast Guard.

Lonnie served in the US Coast Guard in Mobile, AL, and Grand Isle, LA. Vicki joined him in Mobile where they were married on June 7, 1968. Lonnie was a boatswain mate and during his service received the US Coast Guard Commendation Medal for saving a boy from drowning. In 1970 there were only 18 recipients of this medal and it's the 2nd highest US service medal that can be awarded in peace time.

Post Vietnam the young couple returned home to Bothell. Lonnie found work at a local meat packing plant. After the birth of their daughters Jenny in 1971 and Wendi in 1974 they bought their first home in Bellevue. Wanting more space they bought "The Farm" from Lonnie's parents, 5 acres located up the original Novelty Hill in Duvall. There they raised their family. Lonnie always worked hard making sure Vicki was able to remain home with the girls. After taking 6 months off to build their dream home, he returned to truck driving, at Inco Express. Hauling refrigerated food long distances paid the bills but Lonnie soon realized he did not want to be gone from his family. He then worked for a tree service and a log home builder, before finally going back to driving truck for a small rockery company. He finally retired in 2003 from a local gravel company.
In the 90's Lonnie and Vicki relocated to Monroe where he enjoyed his retirement.

The French's took trips in of their many RV's, bought a cabin on the Skykomish River and spent many enjoyable times there. They travelled back to Tennessee to visit family, Yellowstone, Grand Canyon, Bryce Canyon, Las Vegas, Lake Tahoe, the Balloon Festival in New Mexico, Washington & Oregon Coasts, Sonoma, Redwoods, Napa Valley, and several trips to Maui. You could find him frequently riding his lawn mower on the hill talking to the neighbors discussing recipes and gardening. Mocha, his dog, was his constant companion on his social visits. He had weekly visits to friends in town and was known to bring gifts of his latest kitchen concoctions to sample.

Even though he retired as a dump truck driver, Lonnie French is known mostly for his other professions. The ones he was paid for with love, friendship, and laughter. He could be described as a story teller, gourmet chef, impressionist, motivational speaker, teacher, Porsche racer, scuba diver, nonconformist, and definitely One of a couple of "Wild and Crazy Guys". If you asked him for the truth, he found a way to tell it to you but in a compassionate way.

Lonnie always enjoyed his pets and Sophie and Wickett, their Shitzus, joined the family a few years ago after Mocha and Mike passed on. A dog lover his whole life he was rarely without a canine companion.

Known for his friendship and outgoing personality, Lonnie touched many lives. No man or woman that met him or got to know him left his presence without feeling a little bit changed. He was larger than life and we are all better people for knowing him. "I know Wendi and I can say confidently we have never met another individual that loved people the way our dad did."
Lonnie is survived by his wife Vicki, two daughters, Wendi French and Jennifer Watkins , son-in law Dustin Watkins, 3 grandchildren Madalyn, Zachary, and Kaitlyn Thomas, sisters, Becky and Sandy, brothers, Tag and Tom, many cousins, nieces and nephews, and a world full of friends.