Class Reunion Events
BOTHELL & INGLEMOOR HIGH SCHOOLS
In Memory
Denzil A. Ireton
December 18, 1947 in Nampa Canyon, Idaho - August 16, 2007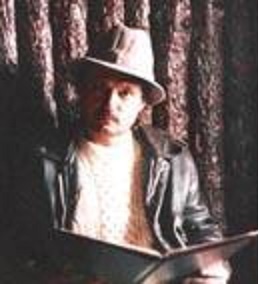 from the Ballard News Tribune on August 17, 2007
Age 59, died August 16, 2007, at Whidbey General Hospital, after a long battle with COPD, with his lady Kay-ce by his side.

Denzil came to Seattle from Idaho, finding his calling in creative hair design. He loved to compete and achieved recognition in national and international hair shows. Denzil was the first person to introduce synthetic nails to the state of Washington. He finished his hair styling career in Ballard at the Cobblestone.

This devilish rogue came into our lives and hearts twirling his scissors, with a gleeful eye and a sinful smile that said, "Watch out Ladies!" His "Elf-ish" appearance went with his fun loving nature, and he was famed for many a mystical Halloween. He was a long time member of Salmon Bay Eagles #2141, a Shriner and Master Mason of the Occidental Lodge in Ballard, and a proud member of "F-troup".

Denzil is survived by his lady Kay-ce, his brothers Frank and Michael Ireton, his Daughters Ann, Grace and Chanelle, his grandson Matthew, as well as his very LARGE family of friends.

A celebration of his life and wake will be held at the Salmon Bay Eagles on Sunday, September 2nd, beginning at 4 p.m. Come to the Eagles for great music as we commemorate his time on our planet. The Aerie is located at 5216 20th Ave. N.W., Seattle (206) 783-7791.